Club History
Richmond Riders was founded in 1993 by a group of dedicated motorcyclists who wanted to promote the enjoyment and safety of our sport in the Richmond metro area.
Since that time, the club has grown and members — experienced and novice riders on a wide range of bikes — enjoy getting together and riding on evening dinner rides, monthly club rides and for special events.
The club's bylaws can be viewed here.
Our Sponsoring Dealership

Richmond Riders is chartered with the American Motorcyclist Association (AMA).
Our local sponsoring dealer is Richmond Honda House at 7906 West Broad Street. Honda House also has a motorsports accessories store called Sproketz next door at 7902 West Broad Street and another full service dealership in Chesterfield on Rt. 360, at 14760 Hull Street. Honda House extends a special discount to RRMC members in good standing. In return, we ask that all members patronize Honda House for their parts, service, and accessory needs.
Selected Charity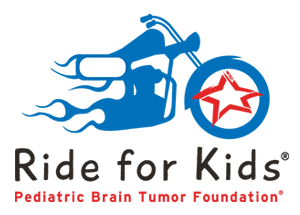 The chosen charity of Richmond Riders is the Pediatric Brain Tumor Foundation. PBTF is the world's largest non-governmental funder of childhood brain tumor research. Nationally, the PBTF organizes motorcycle rides known as the "Ride for Kids."
The Richmond Riders Motorcycle Club enthusiastically participates in the Virginia Ride for Kids event and organizes an annual Poker Run to raise funds for the Ride for Kids. Some of our members volunteer their time planning and helping organize the Virginia Ride for Kids and most members volunteer during the event.